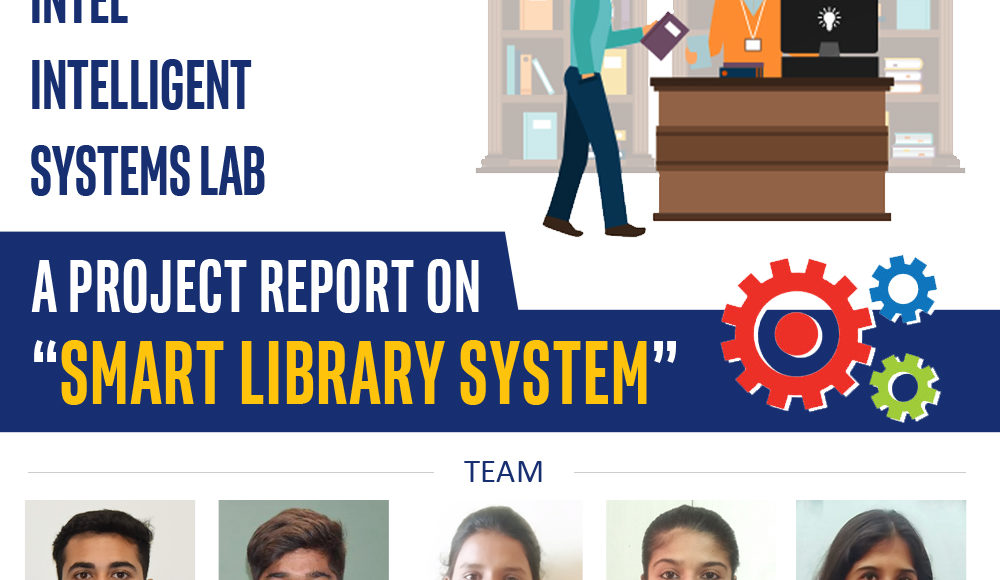 From the Intel® Intelligent Systems Lab at Shri Shankaracharya Institute of Professional Management and Technology, Raipur we bring to you the "Smart Library System".
Project summary
The main objective of this project was to build a Smart Library which was successfully achieved. In terms of performance and efficiency, this project has provided a convenient method of attendance marking, book issuing / returning as compared to the traditional method of attendance system. This system is also user-friendly. Thus, it can be implemented in either an academic institution or in organizations. The main aim of the application is to make people easily access their library account to check the availability of the books in the library. An LCD screen has been incorporated into the system to indicate when any unregistered card is scanned. However, some further improvements can be made to this RFID to increase its reliability and effectiveness. Finally, this Smart library system can be improved by adding a feature where the tube lights and fans can be connected to indicate whether someone has left it in ON condition.
Students impacted
Simple and easy to use
The users will be provided with IDs by the database which will be used in tracking the status
Easily accessible
Reminder options that help the books to be returned on time
Highly efficient and leads the work in an organized manner
Remove the manual process to issue books
Other advantages
Record maintenance
Web-based solution
Secure & reliable
Increase the librarian's efficiencies
Helps to manage library functions constructively
Saves time and reduces overheads
Reduce the library's operating cost
Highlights of the Project
Cost-effective as based on IoT.
Integrating RFID into the library management system makes both the library users and staff's task easy, smart, convenient, and practical.
Library users can find, borrow, localize, and renew the borrowing period easily using the smart library system.
Reduction in the need for overheads, Operating costs, and leads the work in a more organized and manageable manner.
Coding references

FICE promotes innovation, venture creation, and employability through immersive experiential learning. Get connected with our team to know more about the courses and sessions offered by us.
To enquire about FICE Intel® Intelligent Systems Labs for Artificial Intelligence, High-Performance Computing, and Internet of Things, please contact Mr. Pradeep G, Director – Business Development (pradeep@fice.in).