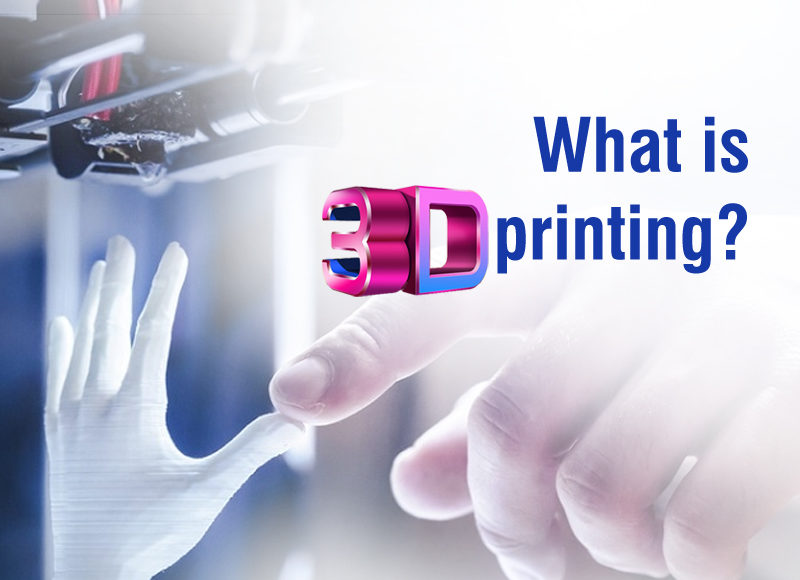 Need a new shoulder joint, a new pot, or that tiny little part that fits inside your little sister's toy? 3D printers have the potential to change our lives and make every person an inventor, a sculptor, or a chef.

Figure 1. Source: https://www.kisscom.co.uk
Michelangelo once explained that every block of stone has a statue in it, and it is the task of the sculpture to discover it. Once the artist understands the three-dimensional image he seeks, his task is to carefully chip away the extraneous material to reveal the hidden structure. If Michelangelo had been able to use a 3D printer, his creative process would have been exactly the opposite: starting with nothing and gradually creating his mental image by adding substance until the form he sought was complete.
How 3D Printing Works
The term "3D printing" is a misnomer, as there is little similarity to two-dimensional printing whereby ink is applied to paper. However, the process is similar to printing in that the result is the accumulation of different layers of materials laid down sequentially in different shapes to create a solid three-dimensional object. A more accurate description would be "additive manufacturing," a different method of creating than traditional manufacturing which is based upon the removal of solid material from a larger unformed mass.
The process begins with a computer-aided design (CAD) or a 3D scanner to translate a model into digital, three-dimensional measurements. Using the selected material (plastic, liquid, powder, paper, or sheet material), multiple thin layers are put into place and fused by heating, curing, centering, lamination, or photopolymerization to make a single unified object.

Figure 2. Source: thestempedia
Applications of 3D printing
The future uses of 3D printing are still being discovered. The following are just some of the applications currently underway that are likely to be in general use first.
Medical

Figure 3. Source: idtxs3.imgix.net
3D printers are already being used by researchers to print tiny strips of organ tissue (bioprinting), as well as facial appendages (ears and noses). Printed organs such as a kidney or liver – the next stage in the evolution of the technology – could be used initially for drug and vaccine testing and ultimately produce much-needed organs for transplants.
Artificial Limbs

Figure 4. Source: base.imgx.net
Washington University students developed a prosthetic arm for a 13-year-old girl who had lost her limb in a boating accident. While not as advanced as other prosthetics, the cost of $200 for materials was substantially below the $6,000 cost of similar devices, a factor that precludes widespread application in many companies.
Fashion

Figure 5. Source: garuda3d
Fashion has utilized 3D printing to create visually stunning dresses and accessories presented on the runways of New York Fashion Week 2013, as well as a unique "smoke" dress unveiled at the 2013 Frankfurt International Motor Show. The smoke dress automatically creates a veil of smoke whenever someone steps into the personal space of the wearer.
Prototypes and Test Models

Figure 6. Source: 3D Systems
Oxfam International, an international confederation of 17 organizations working to find practical, innovative ways for people to lift themselves out of poverty, teamed with MyMiniFactory.com to develop innovative designs to solve the problems of water hygiene in Third World countries. Designs can be quickly printed, tested, and modified before moving them into mass production. While it is still early in the process, sponsors believe the rapid testing of new devices and subsequent modifications possible with 3D printing will prove successful in such humanitarian projects as hand sanitation devices for the current 2.4 million Syrian refugees living in crowded, unsanitary conditions.
Personal Use

Figure 7. Source: Makeblock
People will be able to print custom jewelry, household goods, toys, and tools to whatever size, shape, or color they want, as well as be able to print replacement parts at home, rather than ordering them and waiting for them to be delivered. According to research firm Strategy Analytics, home 3D printing could evolve into a $70 billion industry per year by 2030.